Support++ After-sales Collaboration System
Support++ is a real-time and activity-based after-sales service SMS- and web-based collaboration platform. Using open source technology, the original product supplier or vendor (Principal), the third-party service provider (Service Partner), the field engineers and technicians (Field Engineers), and their customers (Customers) can dispatch, update and track all service calls using this SMS and web enabled ticketing system.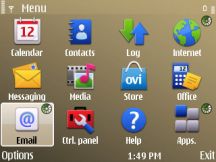 Support++ enables the real-time and mobile collaboration of all stakeholders in an after-sales service environment. It does this using a Datapacific-pioneered web-based "Surfing & Browsing" Internet-accessible application with keyword-based SMS portal.
The SMS portal is developed using open source Kannel SMS/WAP gateway. For small-scale implementation, serial- or USB-connected SMS modems from at least two separate telephone company networks for redundancy may be used. For large-scale deployment, the open source Kannel gateway can connect directly to the cellular telephone companies' facilities using industry-standard protocols such as CIMD 1.3, CIMD 2.0, SMPP 3.4, UCP/EMI 4.0, SEMA SMS2000 OIS over Radiopad, and X.25.
How does Support++ work
To enable the real-time capture and tracking of every service call that enters into the system, Datapacific developed an activity-based process using 3-letter keywords with corresponding prototypes or messages format.
The Field Engineers will use these keywords:
RDY – field engineer is ready to receive call for the day,
RCV – case is created from SMS portal,
ACK – case assignment and acknowledgment (including reassignment),
NOA – reject or unable to serve case assignment,
RCV – case creation via SMS,
OTW – field engineer is in-transit,
CIN and OUT – filed engineer is on site or leaving the site,
WTF and WTP – field engineer is waiting on-site,
CWS and CWE – formally start and stop on-site works,
UPD – send regular updates while working on-site,
SOS – field engineer is requesting escalation, and
PRQ and FFO – when on-site closing needs parts or further observation
The SMS portal or server will respond with the following keywords:
ERR – error condition with specific error message,
RCV – case assignment advice to field engineer with case details,
ALR – alerts for undispatched or rejected dispatch or assignments,
CAN – cancellation advice to filed engineer on site,
HLD – hold or suspension of work advice to field engineer on site,
RSC – reschedule of work advice to field engineer,
REA – reassignment of new field engineer advice,
ADV – advice to filed engineer regarding a technical issue in an ongoing work,
REM – system-generated reminder to field engineer for lapses in updates,
SOS – send the escalation to account engineer,
CLS and ESC – advice that the case was closed or escalated to principal,
FYI – notification in response to various updates and checkpoint conditions, and
ACK – acknowledgment messages for all other field updates
Traditional field servicing by 3rd party service providers requires constant long distance traveling and submittion of end-of-service/day reports to update the CRM (or customer relationship management) application of the "Principal's call center. If their customers need an update during the middle of the day, they are forced to communicate to their field engineers using expensive direct cellular communication.
With Support++, we can achieved less travel time since Field Engineers can be pre-deployed near the locality or areas they will be servicing (in their own homes, for example). Real-time and point-of-origin capture of activity update is likewise possible using the combination of SMS- and web-enabled applications. The field engineers only needed to send SMS message using keywords to update the tracking application.
This product is intended for third-party after-sales service providers and their principals. Right now, it is being used by Emechanics to support Point-of-Sale (POS) and Automated Teller Machines (ATM) of international brands in the Philippines. Similar companies that are servicing multiple locations can benefit from Support++.
For example, large retail or fastfood chains that have their own service team can also use Support++ to lessen the calls being handled by their support team. The branch personnel, using the web portal and SMS keyword can monitor the progress of the call while it is unfolding within the day.